Institute of Carbon Cycles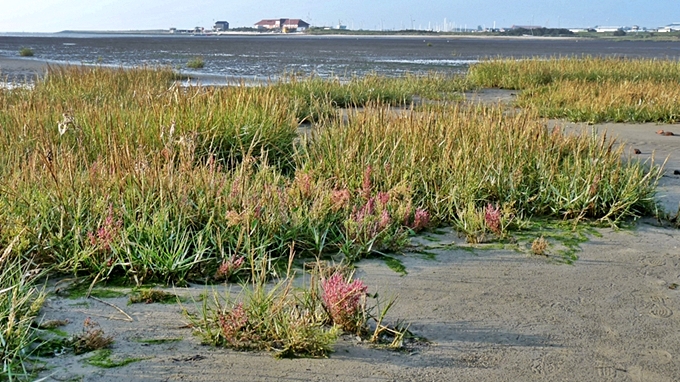 Salt meadow at the North Sea coast (Photo: Ina Frings)
In general, the availability of essential nutrients like nitrogen, phosphorus and silicic acid, as well as the oxygen content of the water determine the status of aquatic ecosystems. River-Sea Systems and coastal seas are amongst the most productive of the world's ecosystems. However, various human activities affect the status of these ecosystems, their functioning and services.

We investigate the dynamics of nutrients and oxygen in coastal seas, how these are affected by various human activities and thus how the functioning of these ecosystems is changed. We focus here on the availability of nutrients and oxygen, as well as their sources, recycling and sinks in coastal ecosystems. Therefore, we use state-of the art stable isotope techniques, underwater observation techniques, and an array of mass spectrometric and laser-based methods. Our main research area is the transition zone between the Elbe river and the North Sea, but we also investigate other highly affected coastal and marine regions. Eventually, our research supports the sustainable use of coastal zones.

Our work is embedded in the research field "Earth and Environment" of the Helmholtz Association of German Research Centres. This research programme focuses on fluxes of energy and matter across different compartments and sets the framework for our work in the coastal zone.

More information
---