Our logo symbolizes the interdisciplinary cooperation of our employees from all disciplines in science, administration and technology. For this, we need people who are committed and motivated to tackle their tasks at Hereon. Each and every one of them individually and together for the preservation of a world worth living in!

At Hereon, we are pleased to have around 1,100 employees who benefit from our attractive working environment. In addition to the collectively agreed benefits from the TV-AVH, such as 30 days of annual vacation, we have a lot to offer. So it's no wonder that employees stay with us for an average of 9 years.


Learn more
Your entry options at Hereon
We offer you
Current information
Training offers
Training offers for 2022
We are pleased to present the first internal training programs for 2022 to our employees.

Our internal training offers include formats for the development of methodological and social skills, for staying healthy, for the further development of IT and language skills, as well as offers specifically for scientists. One focus this year is on the development of leadership skills; planning is still underway here!
Childcare Services
Childcare Services
To ensure that the children of Hereon employees are well cared for, we support our employees with childcare services, such as our "Einsteinchen CompanyKids" daycare center in Geesthacht, which is close to the company, and a parent-child room in Teltow. In this way we make a valuable contribution to reconciling work and family life. The "Einsteinchen" daycare center is particularly popular and is already celebrating its 15th anniversary this year. We are looking forward to it!
Lecture Healthy Sleep and Self Care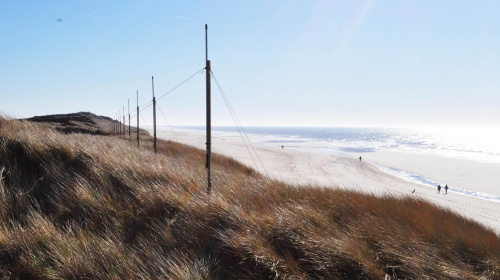 Lecture Healthy Sleep and Self Care
In November 2021, Hereon's Human Resources Management department offered a lecture by a renowned medical specialist and mental health expert on the topic of "Healthy Sleep and Self-Care" in the lecture hall or via livestream. The response was very great, since sleep serves the body for recovery and regeneration and is considered a "multi-talent" - it strengthens the immune system, serves the cell renewal and helps to deepen what has been learned. A poor or insufficient night's sleep leads to fatigue during the day and reduces performance.