Locations
---
The Helmholtz-Zentrum Hereon is headquartered in Geesthacht, one location each in Teltow and Hamburg and several branch offices: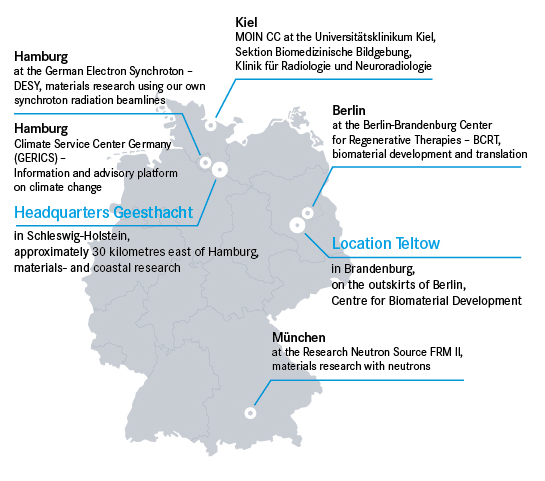 For visitor groups
---
The Helmholtz-Zetrum Geesthacht from above. Photo: Hereon
You always wanted to know more about the Helmholtz-Zentrum Hereon and its topics? Than take a look behind the scene in our research areas Advanced Engeneering Materials and Coastal research and visit our institutes.
Request for visitor groups
Experiencing research (once every quarter year)