The Magazine about People with Ideas
The magazine "in2science - People with Ideas" puts the employees of the Helmholtz-Zentrum Hereon in the foreground. Our scientists get the chance to speak: What moves them? Why are they doing this research?

The magazine In2science wants to show more of the personalities that make our center so unique. We present them in portraits, conduct exciting interviews and report on their work in reports. Each issue is rounded off with an exciting photo feature and lots of news from the center.
Portraits

Portraits of the scientists of Hereon

Interviews

Interviews with Hereon researchers and partners from science, industry and society

What motivates us

Ideas that drive our research
Here you can find all the issues:
in2science #9
Magnesium: Solutions in Medicine • New Ideas for the Hereon • Mission Impossible? The European Water Puzzle • Lateral Thinker with an Adventurous Spirit • Advanced Solutions for Filling the Gaps • Storm Surges & Climate Change • The Coating Expert • Climate-Relevant Research Must Be Interdisciplinary • Becoming More Climate Friendly • News from the Centre
in2science #8
The Artificial Leaf • The Benefits of AI in Materials Research • Reducing Space Junk • On the Trail of Pollutants • Infographic: Using Nature as a Model • Wolfgang Kaysser: A Glimpse into the Future • Millions for Science • Erica Lilleodden: The Storyteller • Cliccs: Network for Future Questions • 10 Years GERICS • Forging Plans Together
in2science #7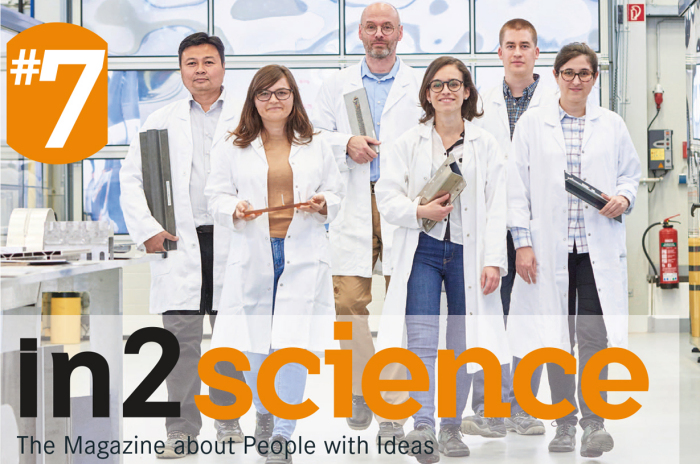 The Hall of the Multi-Talented • Where the Water flows • The Beamline Scientist • Magnesium - The Raw Material for Ideas • Conversations Between Body and Metal • Measured Separation • TenLitres of Snow and Twenty-Four Hours of Air: Research in the Arctic • Irion Catchers in Action • Limiting Global Warming to 1.5°C
in2science #6
Test the Storm • The Godfather of Magnesium: Karl Ulrich Kainer • Soft actuators • Re-thinking robotics • Sleepless at the Microscope: The Exhausting Search of Chromate Replacements • How Scientists Unravel the Behaviour of Materials • Johannes Bieser: Exploring the vast expanse of science • On the way to HyScore

in2science #5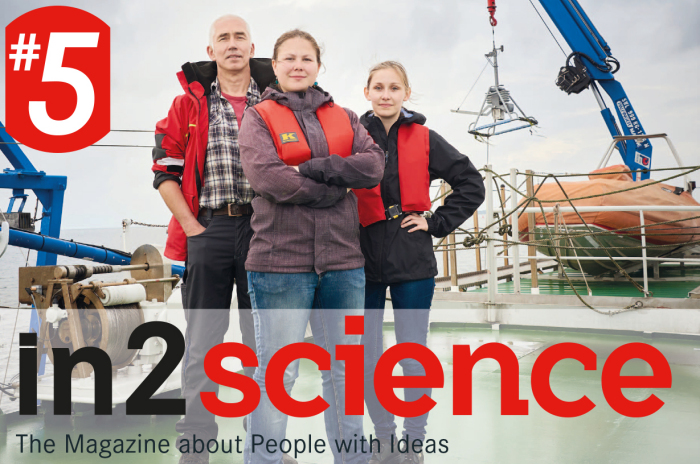 Mission: Searching for Pollutants in the Baltic Sea • Fighting Bacteria, Viruses & morge • Hydrogen on the March • Forming Strong Connections • The Opposite of Heavy-Metal: Norbert Huber • Industry and Science closely Intertwined • The Gold Expert Nadiia Mameka • Swamped in Bleckede

in2science #4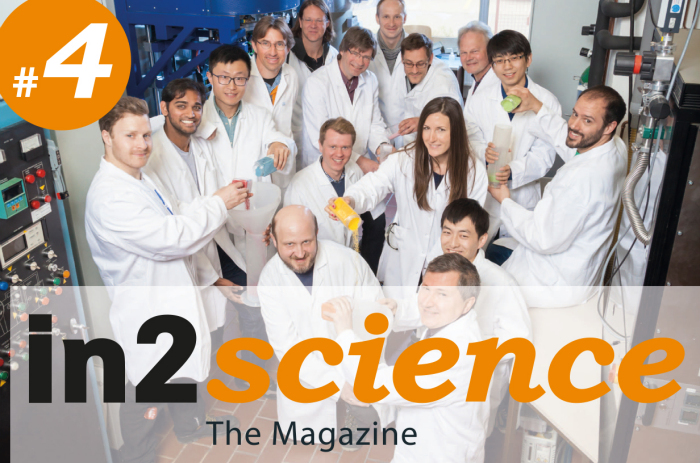 From Small Metal Granules Comes Medical Technology • The Coast Whisperer Corinna Schrum • Predicting - not Producing - Climate Change • From Chool Laboratory Participant to PhD • Solving Mysteries Using Models • Firm as Steel, Pliable as a Feather • Research with a Vision • Flow Comoutations with a Twist

in2science #3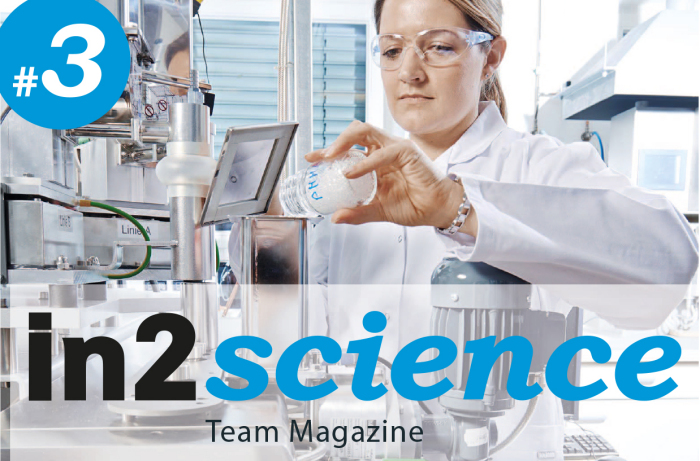 The Perfect Polymer • Investing in the Future • Anna-Lisa Chaudhary: Reserach Under High Pressure • Martin Müller - The Man with a Perspective • Reserach & Life in the Coastal Region • Hunting for Eddies Over the Baltic Sea

in2science #2
Detective Work with X-rays • The Hereon Molecule Tailor: Alberto Tena • Carribean Cruise with Scientific Instruments • Screws that dissolve • Thomas Klassen: One Goal in Mind • The Eddy hunters head for the Sky • Metals Storing Hydrogen

in2science #1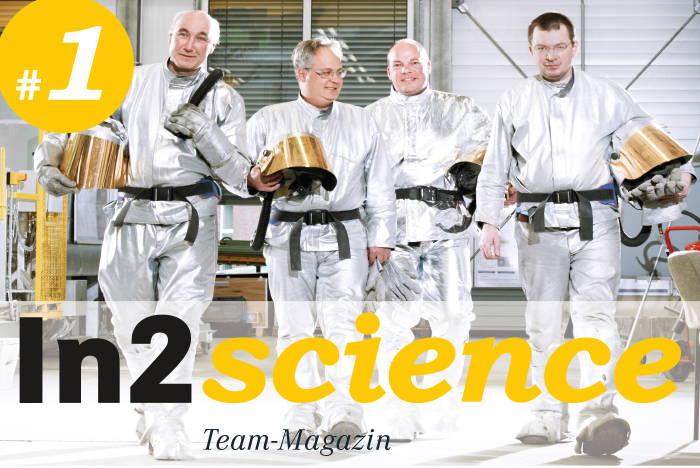 The result of hard work • Biomaterials for Heart Implants in Children • Sergio Amancio: Research is my passion • The perfect form for Pauline & Yasmine • Freedom & Responsibility: What drives Daniela Jacob? • The Separation Experts