A day at the laboratory for schools
Our bus picks you up free of charge at a distance of up to 70 km from our research centre (classes from Hamburg are picked up at the Nettelnburg commuter train station). If the distance is greater than 70 km, you will have to pay part of the costs.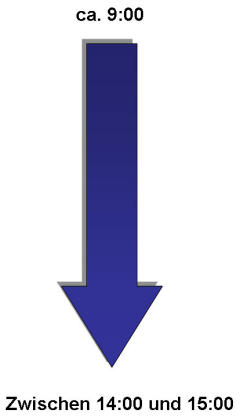 - Arrival at the laboratory

- Welcome

- Presentation of the GKSS Research Centre

- Experimentation phase I

- Lunch in the cafeteria (approx. 5 euros per person)

- Experimentation phase II

(or else a tour of the research centre)

- Evaluation

- Conclusion

Use of the lab and materials is free of charge, as is the bus trip. Lunch costs about 5 euros per person.